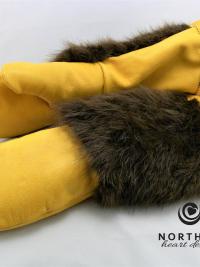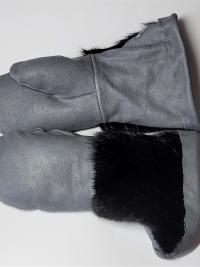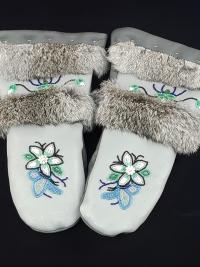 Make your own Traditional Leather Gauntlets - Tutorial and Patterns
Learning to make your own traditional leather gauntlets is a rewarding experience!  When you buy this tutorial and pattern, you will receive a PDF downloadable file containing:
Step by step instructions to make your own gauntlets,
Detailed list of materials required,
List of tools required,
Our complete book of pattern sizes.
With the fully illustrated guide, you will learn everything you need to make a complete pair of gauntlets from start to finish:
Pattern selection,
Single needle beading,
Proper handling and preparation of the materials,
Sewing techniques and construction.
View our gallery of previously created gauntlets for inspiration and then shop our selection of beading patterns.  Be sure to  add your favourite (or favourites) to your cart.
We look forward to seeing your completed creations!  Please share with us on social media; Facebook (Meta), Instagram and Pinterest - be sure to tag us  #northernheartdesigns 
Important Notes:
We recommend completing your purchase with Paypal.  Your file will be ready for immediate download when paid for though PayPal.  Downloading the file for purchases paid by email money transfer will be delayed 24-48 hours.
When printing the PDF files, ensure your printer setting are set to 100% scale (not "fit to page")
This purchase is not for a completed pair of gauntlets.  It is purchasing the tutorial and pattern only so you can make your own pair.