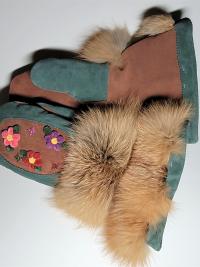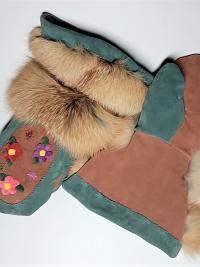 Tufted, beaded gauntlets - size M
This pair of Double Fur Trim style gauntlets is done in two-tone hunter green and cinnamon standard suede.  Finished with red fox, they are also combination lined with the real shearling wool in the hand sections for exceptional warmth.
Featuring the bead accented tufting of Jessie McPherson, an elder in northern MB.
Unisex size M (equivalent to a ladies large/w)