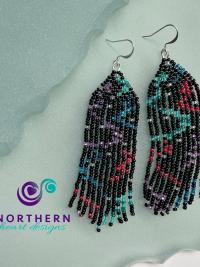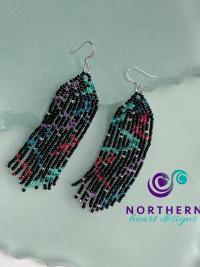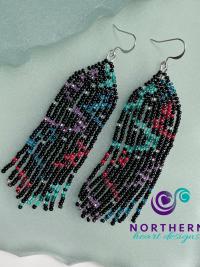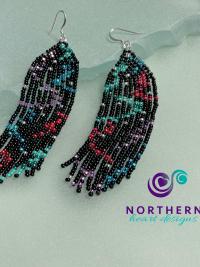 Signature Northern Lights design beaded fringe earrings - custom made
Our signature Northern Lights beading designs are now available to adorn your ears!
As with all our Northern Lights designs, each pair will be custom made and unique.  The turnaround time (not including shipping) is currently 7-10 days.
The standard earrings measure approximately 1" wide by 4" in length, from the top of the ear hook.  You can add length and flair by selecting your preference from the drop down menu.  The ear hooks are made from hypoallergenic materials; please select your preferred colour from the drop down menu.
Truly unique, truly Canadian...Northern Heart Designs.
Please note: For hygenic reasons, earrings are a final sale.