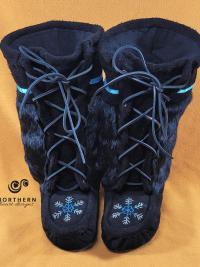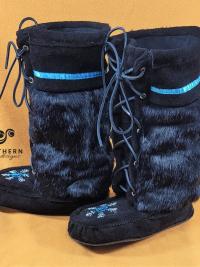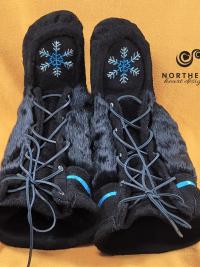 Lace-Front Style mukluks, Men's 8-9/Ladies 9.5-10.5
This pair of Lace-Front Style mukluks is done in black standard suede hide with premium black rabbit fur.  They're combination lined with real shearling wool in the foot sections for exceptional warmth, and our anti-slouch canvas/fleece layer up the shaft.  Level 1 snowflake beadwork; blue ombre with swarovski crystal center.
Ladies size 9.5-10.5 or Mens 8-9, these mukluks can accommodate a large calf, opening to a max 22" wide.