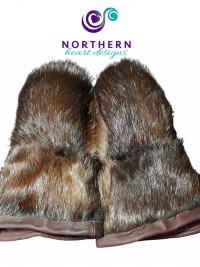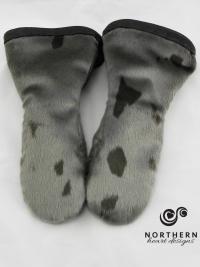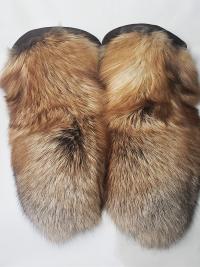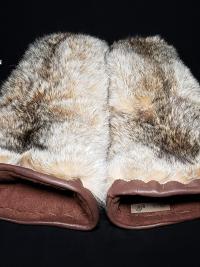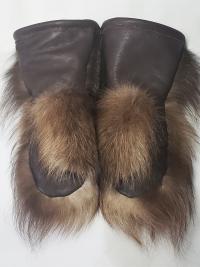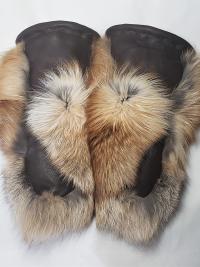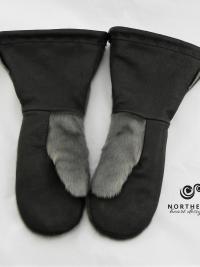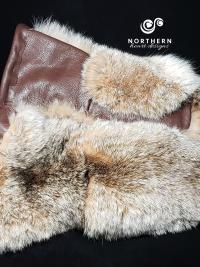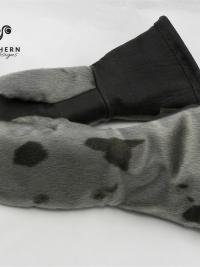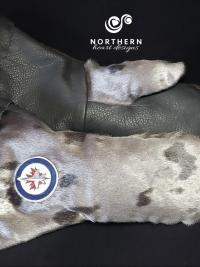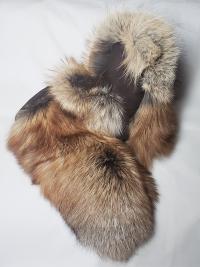 Full fur backed Gauntlets, including seal
Built to size, the full-fur back gauntlet has a leather palm of hand section, leather on the underside of the forearm and fur covering the entire top side of the hand and forearm.  Made to hold up to extreme cold, our gauntlets are available with the standard sherpa (artificial sheepskin) 100% sheared wool lining (fabric backed real sheepswool) for shearling sheepskin lining (sheepswool on the hide).  They can be fully lined (arm and shaft) or combination lined with your lining choice in the hand sections and fleece lining in the arm shaft for ease in slippining over parka sleeve.  Base price on The full fur backed gauntlets in adult sizes is $199.00 
The full fur-backed gauntlet is a signature item that can be done with any type of fur.  We can use any furs native to our location, however there may be restriction on some pelts to specific countries*.  If you don't see one you were interested in listed in the dropdown menu, we can likely source if for you, just send us a message.
Base price includes any color Alaska split hide (suede finish), any color rabbit fur and combination lined with thick sherpa in the hand sections.  Options include leather or fur or lining upgrades.
*one example is Seal (or marine mammals including polar bear) which the united states restricts.  We cannot ship these items to the United States.  It is the buyer's responsiblity to know their country's rules pertaining to leather and fur items.
(If you prefer to confirm your custom order with a 50% deposit or would like to set up an instalment plan towards your purchase, please contact us here to make the arrangements.)