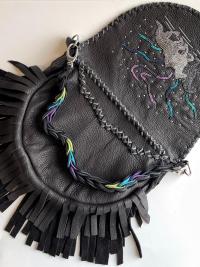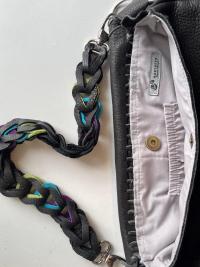 Beaded Fringed Leather Bag - Large
Created in black bison hide, Three horses running under nothern lights crafted by an indigenous beadwork artist in Manitoba, Canada.
Size Large (based on a 12" round with 3" gusset), cotton lined with interior pocket and magnetic closure.  Beaded front flap, shoulder strap length.