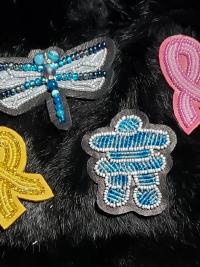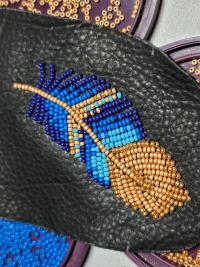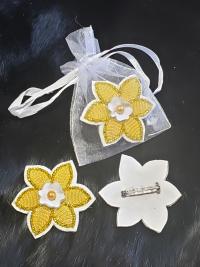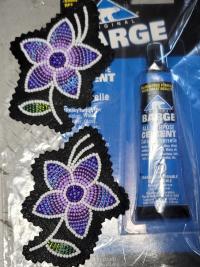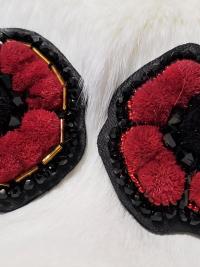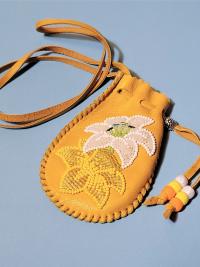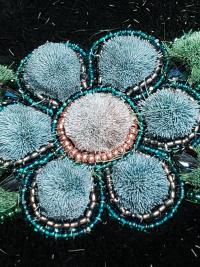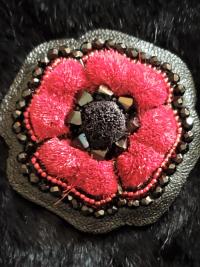 Learn to Bead - Summer Beading Circle Evenings *NEW*
New for the summer of 2022 we are introducing the Summer Beading Circle!  There have been so many people who have asked over the years if we do any beading only classes - and this is it!
Whether you're brand new to beading, a developing beader, or a well practiced veteran who would just love to bead in the company of others to share and pickup new tricks: the beading circle is a welcoming place where we can practice the art of beading while enjoying the company of like-minded folk and getting some fresh air.  Bring your own projects and supplies or choose from the materials, beads and small projects available at class to get you started.  We've got hundreds of bead patterns to choose from and and look forward to helping you where you're at - whether you've never touched a beading needle before, or you're on your 50th project and just want help laying out and working through a larger piece. 
Beading circle is also available to students from other classes who would just like more in-person time with beading and coaching.
Come... bead - and work on whatever you want!
Tell me more? We'd be happy to...
What: Northern Heart Designs will be hosting/teaching the "Summer Beading Circle" drop-in sessions, live and in person.
When: Thursday evenings beginning Sep 15th - 29th, from 7-10pm  *final sessions 
Where:  Under our market tent classroom space, 721 Parkhill St, Winnipeg.  This is an outdoor open air space where you can enjoy the fresh air while you work!
Investment: Single evening drop-in fee is $10, discounts for multiple sessions available.  You are welcome to bring your own materials or choose from our project kits with prices ranging from $5 to $25.  Projects include, but are not limited to:  simple practice piece set-ups, beaded pins, bag accessory clips, beaded/tufted pins, beaded hair barrettes, beaded key rings, beaded/tufted hair aceessories, bead embroidery patches etc. 
What you'll learn:  We will be learning embroidery style beadwork - the kind you regularly see on moccasins, mukluks and other items.  We practice and teach single needle beading, primarily on leather, though you may explore other base materials.  Beading as a craft is all about hours in... the teaching and learning opportunities come as you work your way through different and new things so we will coach you as you go and share learning opportunities as others in the group come across them as well.  While the focus is beading, you may also pickup some other knowledge with projects incorporating leather work and tufting if you choose.
Projects will range in beading hours required for completion, from as little as 3 hours to up to 15 hours.  If you're working on pieces for a personal or class project, they could take longer.  You are welcome to attend as many beading circle evenings as you wish or work on your own and pop in for finishing tips another day, whatever works best for you.
Nothing improves beading like practice!  But having someone on hand to answer all the little questions along the way helps ;)
Payment details/Cancellation Policy
Single session cost is $10 per evening, three packs of sessions available for $27, five pack of sessions available for $40.  Full summer pass available for $80 - this includes the scheduled 12 weeks to attend as you choose (scheduling still required and notice still requested)
You may redeem sessions on the dates of your choosing.  We will send a scheduling email when your order confirms.  If you need to change a date you can do so within 48 hours... reschedule dates may be subject to availability.  If you miss a scheduled session without notice, it will count against your remaining sessions.
Please be aware that this in an outdoor class space and while we can work through light rains or dress for cooler evenings, the potential exists that we may have to cancel dates if there is severe weather.  If this happens, you will be offered an alternate date.  If no further dates are available (end of season), you will receive a refund.